About Us
sculpturewoyto.com Sculpturewoyto emerged from the combination of two passions: horses and the ability to create.
The result was the creation of predominantly equestrian sculptures, whose purpose is to bring beauty and harmony to the spaces they occupy.
Vojtech Huska, more known as Woyto, born on August 21st 1975 in Slovakia but established in Spain for over 20 years, is the artist that has begun this project. His love for horses, intensified by his daughter Karin Húsková (professional dressage rider), and his fondness for models, carpentry, and creation, merged to become art.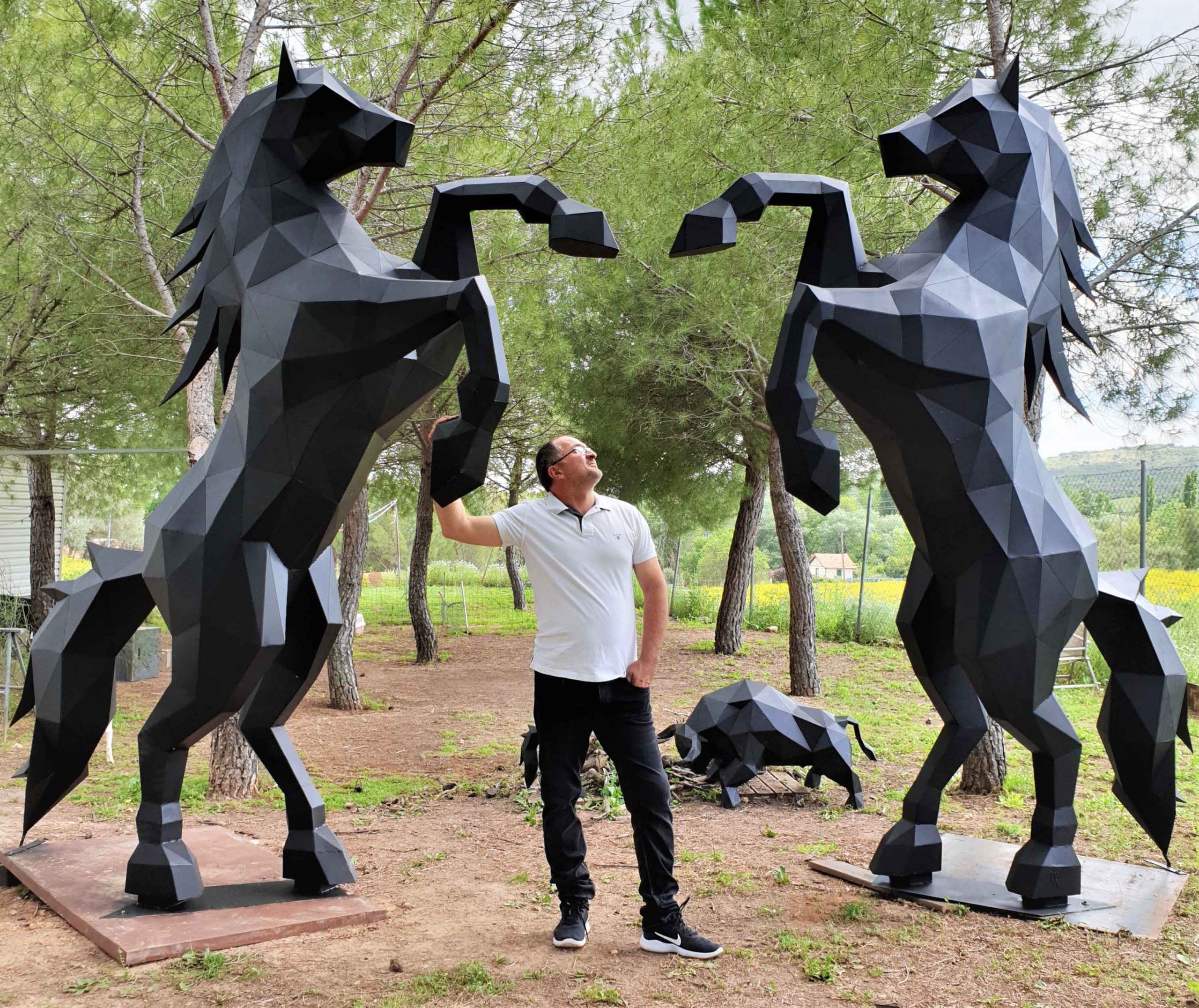 AND I SCULPTED HORSES, IN THE SAME WAY AS THEY HAVE SHAPED MY LIFE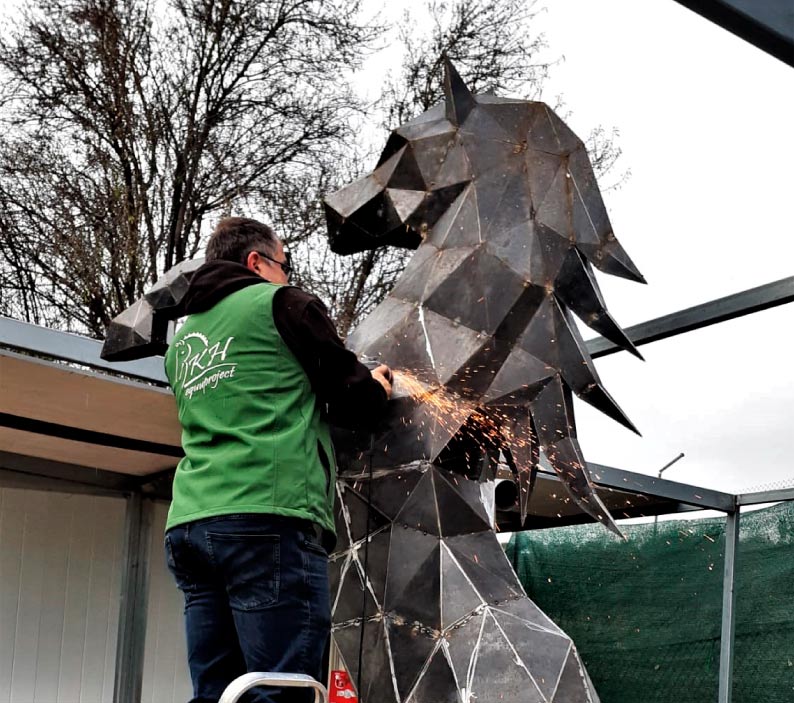 It all began as a hobby in a small workshop. He created artworks with lots of care during his free time and he exhibited them in the equestrian centre where his horses were. But thanks to the great reception and interest shown by those who saw his work, he soon began to profile it as a business. This gave him the opportunity to continue developing his talent, now in a greater scale.